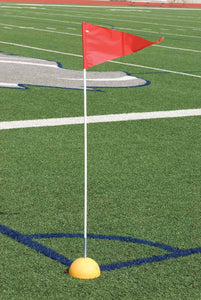 60" corner flag.  

Unique two piece construction for easy transportation.  

1" diameter PVC with large heavy duty flag.  Each flag comes with a plastic dome base which can be filled with water or sand for stability.  

Free carrying case and mesh bag for dome bases comes with each set of 4 flags.